There have been a lot of exciting changes happening at Diplopia. The first of which is that we are changing the name of our company to Vivid Vision, and the name of the software to Vivid Vision for Amblyopia. Why are we changing our name? We found that the name Diplopia has been confusing for people, difficult to remember, and hard to spell and pronounce. We also plan on expanding what our company does beyond just diplopia, amblyopia, and strabismus, and wanted a name that reflects our broader goals.
We will be moving all new updates to SeeVividly.com, will be tweeting from @SeeVividly, and our new facebook is now located at facebook.com/SeeVividly.
Study at UCSF
Our collaboration with UCSF on a study on our software is well under way! We are still looking for people with amblyopia who live in the San Francisco bay area to particpate. We will provide the hardware and software at no cost to participants. If you think you might like to join the study, or know someone who might be interested, please contact us and let us know.
Announcing Vivid Vision for Clinics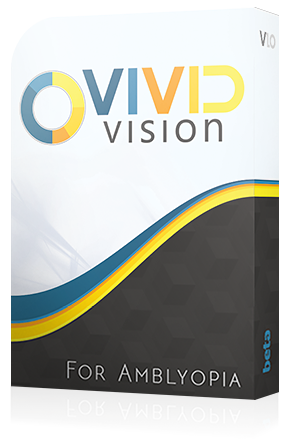 We are happy to announce that Vivid Vision for Amblyopia will be coming to an eye clinic near you starting April 15th! Keep updated here at the site and on our twitter and facebook pages for announcements regarding which clinics will be participating in the beta test.
We've already started testing the system at Wow Vision with locations in St. Joseph, MI and Grand Rapids, MI. We will be releasing a locator on the 15th so that you can find clinics near you which are using Vivid Vision for Amblyopia in their practice.
Read the full announcement at SeeVividly.com...
New Beta Patch
This patch is mostly bug fixes with a few minor improvements to the UI and games. The remaining invites to the beta will be sent out over the next several days. If you haven't received yours by the end of the week and you think that you should have, please contact us and let us know.
More updates are on the way (including some new games and tests) so stay tuned!
---